English Heritage sites near Abbots Langley Parish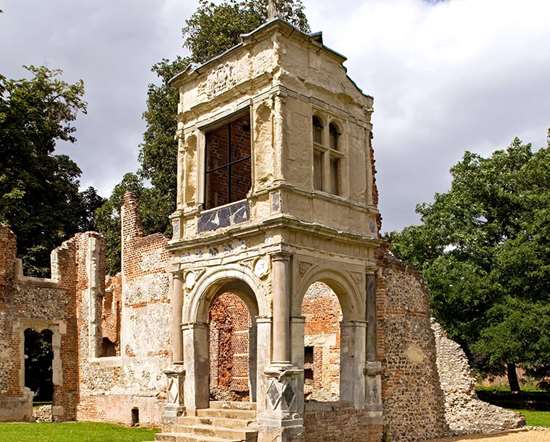 OLD GORHAMBURY HOUSE
3 miles from Abbots Langley Parish
The remains of a once immense mansion built in 1563-8 by Sir Nicholas Bacon, Queen Elizabeth's Lord Keeper and visited by the queen on at least four occasions.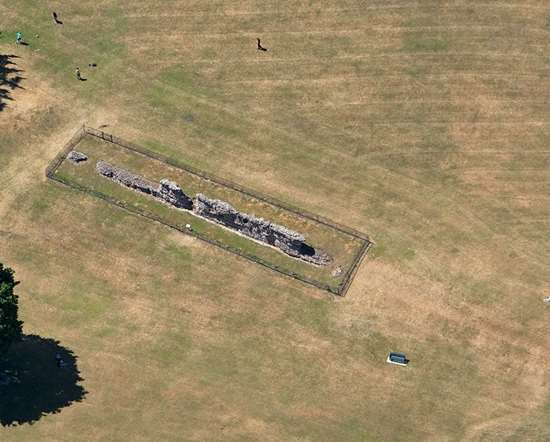 ROMAN WALL OF ST ALBANS
4 miles from Abbots Langley Parish
A section of the two-mile long wall built between AD 265 and 270 to defend the Roman city of Verulamium: including the foundations of towers and the London Gate.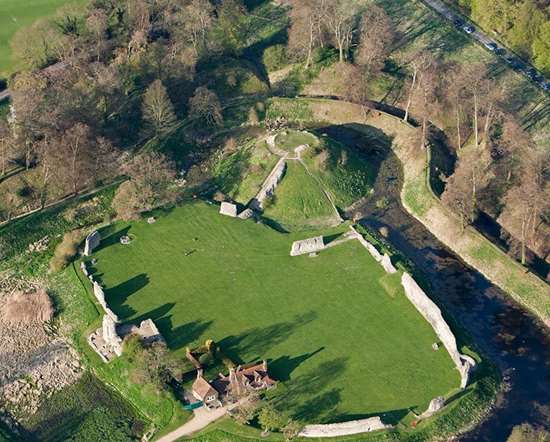 BERKHAMSTED CASTLE
7 miles from Abbots Langley Parish
Visit the substantial remains of a strong and important motte and bailey castle dating from the 11th to 13th centuries, with surrounding walls, ditches and earthworks.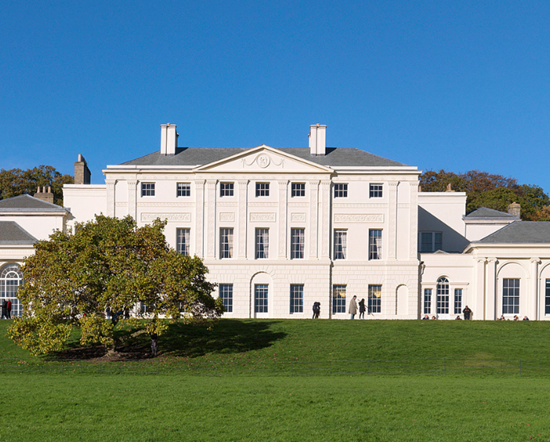 KENWOOD
15 miles from Abbots Langley Parish
This outstanding house beside Hampstead Heath was remodelled by Robert Adam between 1764 and 1779. He transformed the original brick building into a majestic villa for the great judge, Lord Mansfield.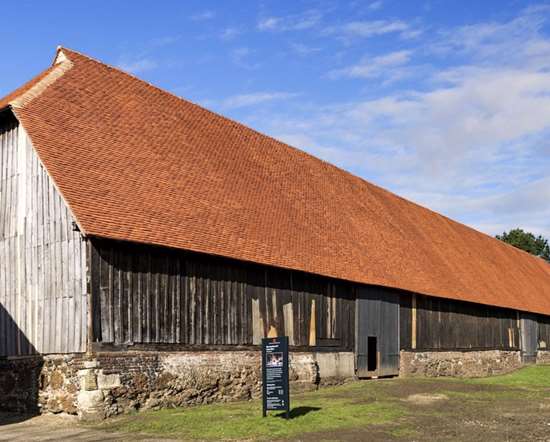 HARMONDSWORTH BARN
15 miles from Abbots Langley Parish
This Grade I listed oak-framed medieval barn ranks alongside the Houses of Parliament, Westminster Abbey and Buckingham Palace for its exceptional architectural and historic interest.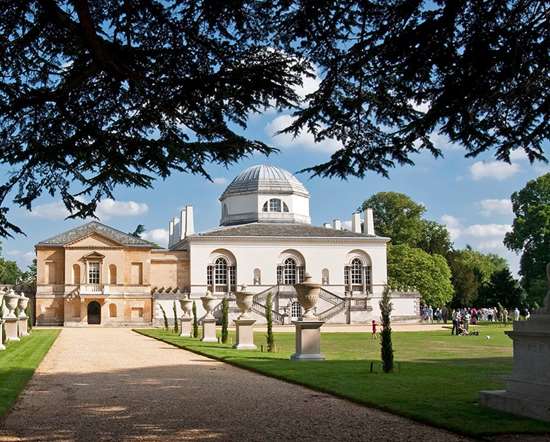 CHISWICK HOUSE AND GARDENS
17 miles from Abbots Langley Parish
Chiswick House is a glorious example of 18th-century British architecture. The 3rd Earl of Burlington, who designed this elegant villa, drew inspiration from his Grand Tours of Italy.
---
Churches in Abbots Langley Parish
Church of the Ascension

Church Hill Bedmond Abbots Langley
(01923) 261795
http://www.abbotslangley.org.uk


The Church of the Ascension is part of the Parish of Abbots Langley, which includes St Lawrence in Abbots Langley. It is known locally as the 'Tin Church' because of its corrugated-iron shell. Completed in 1880, it has a simple wooden interior with chairs seating around 60 people. There is a small grassed area at the rear used for fetes, parking and other activities. This grassed area has recently been studied and recorded for plant life. The Church is very much part of the Bedmond Village Community and a Church Coffee Morning is held on the first Wednesday of each month between 10.00 am and 12.00 noon, as well as a craft and chat group every Friday from 10.00am. A Friends of the Tin Church has recently been formed and will be arranging events to raise funds in support of the church.

St Lawrence

High Street Abbots Langley Herts
01923 261795
http://www.abbotslangley.org.uk


We are situated in the centre of the village of Abbots Langley.


We exist to worship God, proclaim his Kingdom and serve our neighbours. That purpose shapes the following priorities for the years 2017-2020:

Going Deeper into God

Renewing our liturgy in terms of quality and diversity; offering opportunities for all to learn more about the Bible, faith, and prayer; helping all our members translate the core habits of discipleship into their daily lives; and discerning God's call to each of us in the church's life and the wider world.

Making New Disciples

Welcoming and building relationships with all who come for christening here; sustaining our Anglican-Methodist Messy Church; offering teenagers friendship and the space to explore life's big questions; reconnecting with all on our electoral roll.

Transforming Communities

Educating ourselves about the needs of our local community; encouraging volunteering within the community; supporting our local schools; developing our relationships with our partner communities in Malawi and Kenya.




More about us


We are a friendly, welcoming congregation of around 100 members on any Sunday morning. Our main act of worship on Sundays is a Eucharist at both 8.00 am (said) and at 9.30 am (sung, with a robed choir except Second Sunday when the Youth Choir lead the singing). We have a creche for the tinies and Seekers for those aged 3 to 10 years during the 9.30 am service, except on the second Sunday when we are all in church together for the whole service. Morning Prayer are said daily, Monday to Friday, in church at 9.00 am, often lay led. There is a midweek communion on Wednesdays at 10.15 am and a time of Quiet Reflection at 11.15 am, also on Wednesdays is a 12 noon Holy Communion followed by a light lunch in the Breakspear Room. On a Sunday Evening on the last Sunday of each month at 6.30 pm we hold a Taize service.


St Lawrence Church is a Grade I listed building with the oldest parts dating back to around 1150, although we believe there was a church on the site prior to that. The main fabric is Totternhoe flint and stone. The tower dates from 1190 and has a peal of six ringable bells. The interior was part modernised in 1970 and 1971, following a fire in 1969. A fine Nicholson organ was then added. The seating, for around 250, is mainly fixed wooden pews. In October 2016 a new extension was opened on the north side of the church (the Breakspear Room) housing toilets (including one for the disabled), a small meeting room and a small kitchen area; this was funded mainly by a legacy from a former parishioner, Miss Elizabeth Hill, together with grant applications and fund raising within the parish. The extension gives access to the church for the disabled and for parents/carers with buggies. We have a church hall which is used extensively for both church and community activities.

Two acres of churchyard surrounds the building. This is closed for burials but there is a Garden of Remembrance for the burial of ashes. There is a conservation approach to churchyard maintenance to encourage wildlife. There is external floodlighting, installed in 2000 with a Millennium Grant.

We have a Friends of St Lawrence which exists to support the preservation of the fabric of the building. It is a registered charity which raises funds by subscription (why not become a Patron? - contact 01923 261795 in the first instance) and by planned events including concerts, suppers and coffee mornings.

The only English Pope was born in Bedmond which is in the parish of Abbots Langley and there is a plaque in St Lawrence to this effect. Nicholas Breakspear was elected in 1154 and became Pope Adrian IV. He died in post in 1159.


Since 2012 we have been supporting the people who live in Malosa in Malawi in Central East Africa. We started the link by raising money, together with St Luke's, Watford, to build a Maternity Unit in Nksala, an outlying village. in 2014, a small group went from the two churches to Malosa, the nearest town to Nksala (about 40 km away over rough terrain). They were able to see the Maternity Unit, at that time only a little over half completed. They also spent time at St Luke's Hospital in Malosa as well as visiting the Church of the Ascension and Malosa Secondary School. A further group visited Malosa in 2018, again visiting the Hospital, Church and School, taking with them £21,000 to spend on buildings, projects and items for the three institutions. They were also able to see the Maternity Unit completed and in use - with five babies born there the day before they arrived; two born on the day they were there; and four mums-to-be waiting for the big day. Many friendships have built up over these years and we will continue to support the people of Malosa, in what is one of the poorest countries in the world.

---
Pubs in Abbots Langley Parish
Bell
Bell
Boys Home
Breakspeare
Compasses

95 Tibbs Hill Road, Abbots Langley, WD5 0LJ
(01923) 262870
the-compasses.com


Deceptively large suburban local run by the same family for twenty-three years. Two distinct bar areas are augmented by a separate dining room, a covered decking area for smokers and a garden with children's play house. The pub holds a bi-w...
Harry's
Kings Head
Kings Head
Royal Oak

1 Kitters Green, Abbots Langley, WD5 0ET
(01923) 265163
royaloakabbotslangley.co.uk/


This is an 18th century two-bar pub located on picturesque Kitters Green.Weekly quiz night and the restaurant can be hired out for functions.
Swan

College Road, Abbots Langley, WD5 0NR
(01923) 672539
greeneking-pubs.co.uk/pubs/hertfordshire...


This is a large open-plan pub serving a mixed clientele of all ages. There is a side extension that is principally aimed at those ordering food, although food is available throughout. A darts competition takes place on Tuesday nights.
Swan
Unicorn

38 Gallows Hill, Abbots Langley, WD4 8LU
(01923) 262287
unicornpubabbots.co.uk


Lively pub, altered over the years, whose original building dates from the 17th Century. It is located on what was once the main road from London to Berkhamsted. The bar area is open-plan and L-shaped but there is a raised smoking area spec...
White Hart